Bio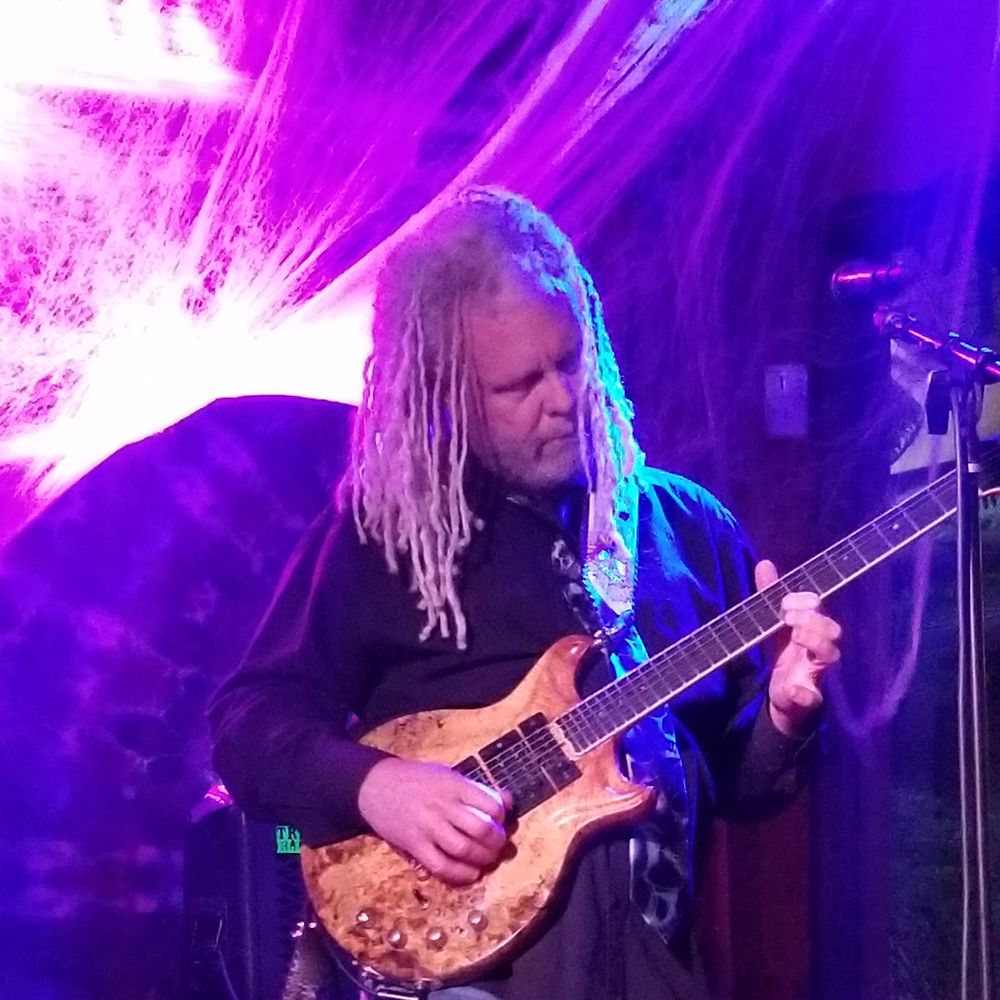 Guitarist Matt Hartle was born and raised in rural Pennsylvania, but his playing and his music resonate with a musical and cultural aesthetic that is pure San Francisco Bay Area. His playing exemplifies the uniquely American music form that had it's birth in the Bay Area during the late 1960's and early '70's - a fusion of blues, rock, folk, and jazz performed with an exploratory, and at times mystical, spirit and a penchant for genre bending and blending. After studying jazz and earning a BA in Jazz Performance from the University of North Texas, Matt continued his migration West where he ultimately found his way to the coastal enclave of Santa Cruz, CA where he has made his home since 1995.
Hartle is equally at home with, and notably proficient in, bluegrass, folk, straight-ahead jazz, fusion, and all manner of rock, country, and blues stylings. His signature playing style is marked by an instantly recognizable fluidity and sonic intensity which ebbs and flows in organic currents. Ecstatically melodic themes can erupt into blistering torrents of blues-rock fury or devolve into mysterious, dissonant, yearning explorations, or placid contemplations of a multitude of colors, forms, textures and moods. It's no surprise that his fretwork has garnered favorable comparisons to such psychedelic guitar luminaries as Jerry Garcia, Carlos Santana, and Steve Kimock, as well as a host of more traditional fretboard icons, including Lowell George and Mark Knopfler.
Though such comparisons are surely well deserved, the attentive listener quickly discovers that despite surface similarities to these guitar greats, Hartle's voice is distinctly his own, distinguished by a unique vocabulary and a complex, deeply engaging sense of phrasing and articulation, with a deep-rooted knowledge of musical style and idiom. To put it simply, Matt Hartle is saying things that haven't been said before.
A quick scan of the list of players he has collaborated with gives an indication of the dimensions of his musical affinities: Melvin Seals; Henry Kaiser; Greg Anton; Donna Jean Godchaux; Dave Hebert; Joe Craven; and Stu Allen to name only a few.
For the past four years, Matt has hosted the highly succesful series "Grateful Sundays at Michael's on Main.  This ongoing residency has attracted the finest musicians in the Grateful Dead music genre.  While constantly in-demand as a stage and session player throughout the Bay Area, Hartle is also a founding member and musical linchpin of no less than four, Santa Cruz-based bands: Shady Groove - the funky blues, jazz-rock and R&B outfit (a Bay Area favorite going strong since 2001); Painted Mandolin - an acoustic quartet featuring multi-instrumental wizard Joe Craven, of The Jerry Garcia Acoustic Band and David Grisman Quintet; Spirit of 76 - a premier collection of Grateful Dead players, focusing on the jazzy, mid-'70's incarnation of the Dead; and Matt is also renowned as the firebrand lead guitarist of The China Cats, the highly respected Grateful Dead tribute act, a Bay Area favorite.
Matt has also found great joy in sharing the gift of playing music with others.  He has developed a succesful teaching practice, and thouroughly enjoys an ongoing clientele of around 20-25 students, on piano and guitar.